September 29-October 1, 2023             at Tombstone Monument Ranch
Space is limited so sign up early to save your spot
Early Bird Discount if paid by June 29, 2023
Includes: Lodging, daily yoga, morning meditation, all meals, guided tour of the historic town of Tombstone, taxes and 15% ranch service fee
Double occupancy rate:  $495 per person if paid by 6/29/23;  $525 per person after 6/29/23
Single occupancy rate:  $750 if paid by 6/29/23; $780 after 6/29/23
For a registration form and payment instructions, please click the "Contact Becky" button and I will email the reservation form directly to you
I invite you to join me for a joyful weekend retreat at Tombstone Monument Ranch located near Tombstone, Arizona for a blend of yoga, meditation, fun, relaxation and more.  I am a yoga teacher, retreat leader and marma energy practitioner.  I have been teaching yoga since 2002 and leading retreats since 2012.  This weekend getaway will be a treat for your physical and mental well-being.  It's time to get away from it all and enjoy a weekend to breathe, stretch and nurture yourself. You might spend the night in the "Jail" or the "Post Office"…  Guest rooms are designed to represent the storefronts of Tombstone town.  Experience the Old West without losing any of the comforts of today.  All rooms are in easy walking distance of the lodge, pool, hot tub, parking, and corral.
Tombstone Monument Ranch is located about 75 miles south of Tucson and is an easy 90-minute drive.  Experience the history of this amazing property while you do yoga, meditate, unwind, relax and enjoy delicious food.  Optional ranch activities such as horseback riding, guided off-road UTV tours, shooting and archery can be added at an additional charge.  
Tombstone Monument Ranch is built in the image of an old west town. The rooms line the street and are each individually styled.  Each room has either two queen size beds or one king bed and a private bath. Rooms include bath amenities, satellite TV, ac/heat, coffee maker and free wifi.  Guests can wake up in the "Grand Hotel", the "Marshall's Office"  the "Blacksmith's" or even the "Jail".  The red barn is where we will practice yoga and the Ranch has a swimming pool and hot tub for you to enjoy.  Bask in the peace and quiet and beautiful Arizona sunshine. Tombstone weather is typically 8 degrees cooler than Tucson year-round. 
Experience the historic town of Tombstone: We will take a very short drive to Tombstone for a guided tour with Arizona Bill.
Experience the full moon: Take in the amazing night sky around the ranch in Cochise County.  Our retreat falls on the full moon so the night sky will be illuminated nicely.
Experience relaxation: Enjoy relaxing days and quiet nights with an occasional owl hoot or a coyote howl and wake up each morning to coffee/tea and a delicious breakfast.  Don't worry about cooking or cleaning up as you will be served delicious meals daily, all with a home-cooked, hearty western style.
Experience connection: My weekend retreats are perfect for connecting with others, making new friendships, learning new things, and unplugging from work, technology, and the daily grind.
Experience rejuvenation: With morning meditation to center the mind, daily yoga to stretch the body, and nourishing meals, you will relax, refresh and reset your mind/body.  Take a nice stroll around the property, enjoy views of the desert and the surrounding Tombstone Hills, journal or read a book, snap some cool photos or take an afternoon nap.  Retreat to your room at the end of the day for a peaceful night's sleep.
For more information, please visit their website:   https://www.tombstonemonumentranch.com/
Join me for my 9th annual Fall yoga retreat at Tombstone Monument Ranch!  Space is limited so sign up early to save your spot!
Your Retreat Includes:
Welcome dinner Friday night, breakfast/lunch/dinner on Saturday and breakfast on Sunday morning.  Check-in any time after 2:00 pm on Friday & check-out at 11:00 am on Sunday.  Enjoy morning meditation and daily yoga along with an infusion of sessions to stretch & rejuvenate your body and balance & restore your energy.  Take in the tranquil surroundings, breathtaking views and spectacular sunset skies.  There will be free time to journal, read and reflect or enjoy an optional add-on ranch activity.  Connect to yourself on a deeper level, get away from it all for a weekend… unwind and recharge.
Don't miss this year's retreat at this wonderful venue!  Leave the retreat refreshed and rejuvenated!
This is your retreat… do as little or as much as you like.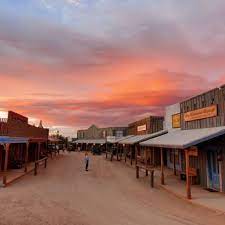 For a registration form and payment instructions, please click the "Contact Becky" button and I will email the reservation form directly to you.
Copyright © 2021 Becky Thomas