October 15-17, 2021                            Rancho de la Osa in Sasabe, Arizona
Space is limited so sign up early to save your spot
Early Bird Discount if paid by 8/15/2021
Includes: lodging, daily yoga, morning meditation, all meals, taxes and 15% ranch service fee
Single occupancy rate:  $610 if paid by 8/15/2021; $635 after 8/15/2021
Double occupancy rate:  $400 per person if paid by 8/15/2021;  $425 per person after 8/15/2021
Becky Thomas invites you to join her on a joyful weekend retreat at historic Rancho de la Osa located near Sasabe, Arizona for a blend of yoga, meditation, fun, relaxation and more.  Becky is a yoga teacher, retreat leader and marma energy practitioner.  Becky has been teaching yoga since 2002 and leading retreats since 2012.   This weekend getaway will be a treat for your spiritual and physical well-being.  It's time to get away from it all and enjoy a weekend to breathe, stretch and nurture yourself.  Rancho de la Osa (Ranch of the She-Bear) is a hidden desert gem and is touted to be Arizona's most historic ranch with roots beginning in the early 1700s as an Indian village.  Jesuit missionaries traveling with Father Kino from Spain built a mission outpost on the property in 1720 that still exists.  Today the building serves as the Cantina and is considered to be the oldest continuously occupied building in all of Arizona. Rancho de la Osa was listed as the Inn of the Month by Travel & Leisure Magazine and made the list of 54 Great Inns compiled by the National Geographic Traveler Magazine.  Rancho de la Osa is about 70 miles south of Tucson and is an easy 90-minute drive. The ranch is situated adjacent to the 120,000 acres Buenos Aires National Wildlife Refuge.  You will also see Baboquivari mountain peak, which is sacred to the Tohono O'odoham.  It is a 7,730-foot mountain peak and is a regional landmark. It was originally known by the natives as a place rich in flint used to make arrowheads. It is said that "Baboquivari" translates to "the place of the mother lode of flint".  The peak is used mostly for rock climbing.  (Site:  https://justsimplywander.com/rancho-de-la-osa/)
Experience the history of this amazing property while you do yoga, meditate, unwind, relax, and enjoy delicious food.  The land was originally part of Mexico, until the Gadsden Purchase in 1853 when it became part of the United States territory.  However, in 1916 Pancho Villa attempted to reclaim Rancho de la Osa during the Mexican Revolution.  During the raid, a cannonball from the attack was lodged into the stucco wall of the Hacienda and is on display today.  The ranch was also discovered by Hollywood in the 1950s and several movies were filmed here, including the John Wayne western classic, Hondo.  John Wayne was a regular guest at the ranch, along with early movie stars like Joan Crawford, Tom Mix, and Caesar Romero. Authors Margaret Mitchell and Zane Gray, along with director Victor Fleming were also drawn to the tranquility of the ranch.  In the Hacienda you can view original photos chronicling the history of the ranch and its guests, including a framed photo of the Marshall Plan being drafted, a photo of Eleanor Roosevelt riding horses at the ranch, and an autographed photo of President Johnson to Dick Jenkins.  The ranch was often visited by political leaders.  A few such favored guests were President Lyndon B. and Lady Bird Johnson, Vice President Hubert Humphrey, President Franklin D. and Eleanor Roosevelt, and Supreme court Justice William O. Douglas.  Senator Adlai Stevenson, a two-time presidential candidate, even built a home on the ranch.
Each room is unique and no two rooms are the same.  Each room is outfitted with a wood-burning fireplace or stove, a heating and air conditioning unit, hairdryer, and even an essential oils diffuser.  Ranch amenities include a heated swimming pool, a cantina, large dining room and lodge, outdoor patio seating, and a conference room perfect for our yoga and meditation sessions during our retreat.  Walk a few yards from your room and you'll likely run across the same trails forged by legendary figures like Pancho Villa.  Rancho de la Osa borders the Buenos Aires National Wildlife Refuge and is a birdwatching paradise.  Optional activities can be added at an additional charge such as horseback riding, guided off-road UTV tours, guided fat tire bike tours, and archery.
Experience star gazing: Take in the amazing night sky at Rancho de la Osa.  You might live your entire life and not see as many stars as you will in one night at Rancho de la Osa.
Experience inspiration: Rancho de la Osa will get your creative juices flowing, invigorate your senses, inspire you to live life to the fullest and prepare you to face this ever-changing world.  Enjoy quiet nights with an occasional owl hoot or a coyote howl and wake up each morning to coffee/tea and a delicious breakfast in the hacienda.
Experience connection: Becky's weekend retreats are perfect for connecting with others, making new friendships, learning new things, and unplugging from work, technology, and the daily grind.
Experience rejuvenation: With morning meditation to center the mind, daily yoga to stretch the body, and nourishing meals, you will relax, refresh and reset your mind/body.  Take a relaxing stroll around the ranch property, gaze at the countless stars, journal or read a book, snap some cool photos or take an afternoon nap.  Retreat to your room at the end of the day for a peaceful night's sleep.
Rancho de la Osa is a wonderful historic property situated on 590 acres and surrounded by an additional 120,000 acres of Buenos Aires Wildlife Refuge.  It is located less than 1 ½ hour drive from Tucson in Sasabe, Arizona, high in the Sonoran Desert along the Mexican border.  The ranch offers an unparalleled experience with exceptional food and wine, unmatched hospitality from the staff, historically important buildings to captivate your senses and optional ranch activities can be added on if you desire. 
There is so much rich history about this property!  For more information, please see https://ranchodelaosa.com/ 
Check out this great site for a nice read on Rancho de la Osa:  https://justsimplywander.com/rancho-de-la-osa/
Join Becky for her 7th annual Arizona yoga retreat at the historic Rancho de la Osa!  Space is limited so sign up early to save your spot!
Your Retreat Includes:
Welcome dinner Friday night, breakfast/lunch/dinner on Saturday, and breakfast on Sunday morning.  Check-in any time after 2:00 pm on Friday & check-out at 11:00 am on Sunday. Enjoy morning meditation and daily yoga along with an infusion of sessions to stretch & rejuvenate your body and balance & restore your energy.  Explore and walk around the property and discover the amazing history that runs through it.  Take in the tranquil surroundings, breathtaking views and spectacular sunset skies.  There will be free time to journal, read and reflect. Connect to yourself on a deeper level, get away from it all for a weekend… unwind and recharge. 
This is your retreat… do as little or as much as you like.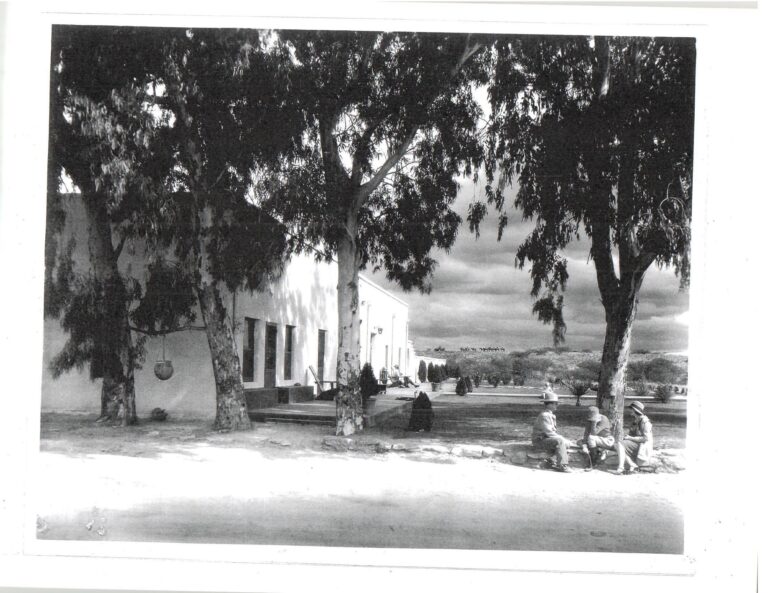 All rooms provide a peaceful accommodation for resting and relaxing during your retreat weekend.  
Each room is unique and no two rooms are alike.  Every room has A/C, Heat and Full Bath.  
Don't miss this year's retreat at this wonderful new venue!  Leave the retreat refreshed and rejuvenated!
For a registration form and payment instructions, please click the "Contact Becky" button and I will email the reservation form directly to you.
Copyright © 2021 Becky Thomas